People
David A. Bridges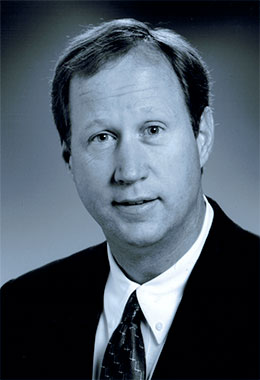 Since his start in the commercial real estate industry, David A. Bridges has focused on providing clients with "results" oriented service. Since 1981 his successful commercial real estate career includes hundreds of assignments and millions of square feet leased/sold. Past clients/transactions include GMAC, State Farm Insurance, The National System, MedAssets/HSCA, Monsanto Enviro-Chem, Drury Development Corp, Primerica, CPC Logistics Ralston Purina, Phillips Petroleum, Metropolitan Life, the Equitable, Prudential Insurance, etc. In 2003 he received the SIOR award for "Largest Cooperative Real Estate Transaction" by the St. Louis SIOR chapter.
In 2001 David co-founded Landmark Real Estate Group with the mission to provide specialized real estate services combining technology with his real estate expertise and industry leaders he had engaged during his career. "Over the past 30 years I've enjoyed the opportunity to work with the premier commercial real estate specialist in St. Louis and other areas of this county. With new technology we can track residential and commercial real estate information on leasing, sales, rental rates, vacancies and numerous other variables critical to any real estate decision.
David A. Bridges holds a Bachelor of Business Administration (Finance) from Colorado State University School of Business, Finance and Real Estate Department. Before forming Landmark Real Estate Group in 2001, he was a Principal and owner in Follman Properties-Oncor International, a large full service Corporate Real Estate Firm based in St. Louis. Dave is a licensed Real Estate Broker in the States of Missouri and Illinois, and a member of the Missouri and Illinois Real Estate Board. He is an active member of the Society of Industrial and Office Realtors (SIOR), and past President of the St. Louis Chapter, 20 year youth hockey coach with Kirkwood Youth Hockey Association, Past Co-Chairman of the Missouri Wildlife Rescue Organization, and currently lives and works in Kirkwood, MO.
Monte Nesser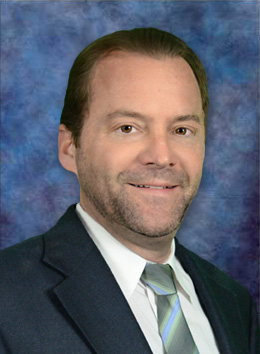 Over 20 years ago Monte joined his family automotive  business (Nesser Motor Company) in St. Louis as a third generation owner. Working in conjunction with his father and 2 brothers, the business helped pioneer the "buy here-pay here" business platform that to this day is one of the fastest growing segments in the automotive sales industry. Monte credits much of his success in business to his early days working the showroom and handling the complexity of working in the auto sales/service business. As Monte often tells, "If a business owner can be successful in the automotive business they can be a great operator of any business!"
In 1997 Monte was offered a position with a wholesale plant company in Colorado and soon rose to position as Vice President of Sales and Marketing at Rocky Mountain Growers. During his 9 years Rocky Mountain Growers grew from a small million dollar local grower to a $30 million dollar regional wholesaler. Monte directly coordinated the company's growth to major retailers, including K-Mart, Lowes, Wal-Mart, Target, Home Depot and others. It was during the rapid growth of his relationship with these "big box" retailers, that he became interested/engaged in real estate. Following sale of the company in 2005, Monte returned to his home town of St. Louis and started his career in real estate.
Since 2006 Monte has established himself in the St. Louis real estate community as an expert in commercial retail, office and other special segments of the industry. His focus on assisting financial institutions with commercial property sales led to assignments and closed transactions with US bank, Enterprise Bank, St. Louis Bank, Heartland Bank, Reliance Bank, PNC Bank, Regions Bank and others.  During 2010 he completed the "short sale" certification program and closed several million dollars in short sale transactions with Sigma Aldrich, SunTrust, PNC Bank, Regions Bank and private investment groups/individuals. His developing expertise in coordinating "work out" negotiations in conjunction with Landmark strategic advisors is a major business platform for business growth.
Monte Nesser currently resides in Kirkwood, MO with him wife and daughter. He attributes his many successes in real estate to his employment in a strong family business working closely with his father/brothers and educational training at Sonoma State University, where he graduated Suma Cum Laude.